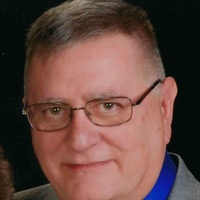 Mr. Francis Edward "Frank" Kraft of Trumann, Ark., departed this life Thursday, May 3, 2018 at NEA Baptist Memorial Hospital in Jonesboro, Ark., at the age of 66 years, 3 months 21 days. He was born Saturday, January 12, 1952 in Camden, NJ and lived the last 18 years in Trumann. He was a Vietnam veteran of U.S. Navy, a bookkeeper for Home Depot, active in nursing home ministry and a deacon of First Baptist Church. He was preceded in death by his parents, Francis E. and Lillian Schleare Kraft, Sr.He is survived by his wife, Glenda Gordon Kraft of the home; one daughter, Valerie Kraft and one half sister, Linda Britton of Pennsylvania.Funeral service will be Sunday, May 6, 2018 at 3:00 p.m. in the chapel of Thompson Funeral Home in Trumann with Rev. John Maley officiating. Burial will be private on Monday, May 7, 2018 in Jonesboro Memorial Park Cemetery in Jonesboro, Ark.Honorary pallbearers will be the Deacons of First Baptist Church.

Visitation will be Sunday afternoon from 2 p.m. to 3 p.m. at Thompson Funeral Home in Trumann, AR.

An online register book can be signed at www.thompsonfuneralhome.net.

 

 
Print Obituary